Left Lock-In Glass Shelf Rests with Rubber Bumpers
SKU: 50217
---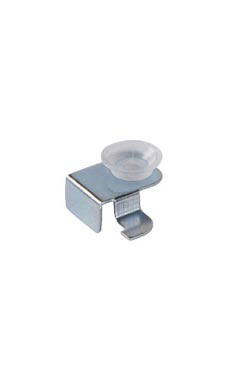 $0.29
Features:
Chrome Finish w/Two Clear Bumpers
Fits onto standard knife bracket
Attach onto left side of standard shelf bracket
Works Great for Glass Shelving
In Stock and Ready to Ship
Left Lock-In Shelf Clip with Rubber Bumpers protect your glass shelving and helps prevent sliding and movement. The shelf clips have a brushed chrome finish with two clear round bumpers. They lock onto the left side of a standard knife bracket.
FEATURES
Chrome Finish w/Two Clear Bumpers
Fits onto standard knife bracket
Attach onto left side of standard shelf bracket
Works Great for Glass Shelving