Steel Cash Drawer With Lock and Removable Tray
SKU: 97115
---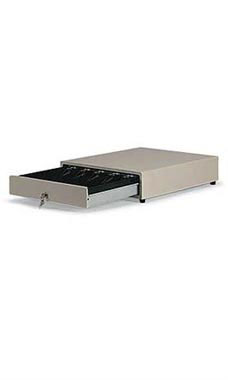 $117.60
Features:
Beige Finish
Removable Locking Drawer with Two Keys
5 Bill and 5 Coin Slots
Black Push Button Opening
Overall Dimension: 16 1/8''W x 16 3/8"D x 3 15/16"H
In Stock and Ready to Ship
Keep your cash safe and secure with our Steel Cash Drawer. The cash drawer features a locking, push-button opening mechanism with a removable tray with 5 bill and 5 coin slots. The drawer can be mounted underneath a retail service counter or smooth level surface.
FEATURES
Beige Finish
Removable Locking Drawer with Two Keys
5 Bill and 5 Coin Slots
Black Push Button Opening
Overall Dimension: 16 1/8''W x 16 3/8"D x 3 15/16"H