3-Way Chrome Metal Cube Clip
SKU: 67121
---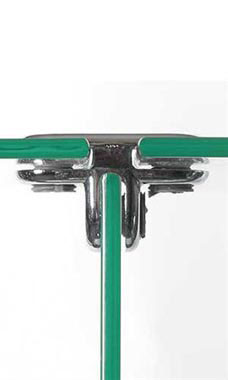 $0.97
Features:
Shiny Chrome Finish
Use to join glass panels together
For use with 3/16" thick glass panels
In Stock and Ready to Ship
Chrome 3-Way Metal Cube Clips for 3/16" Tempered Glass Panels are used to connect individual glass panels together to form a cube. Metal Cube Clips can also be used as replacements or to add additional cubes to any existing cube unit. Our Metal Cube Clips feature a shiny chrome finish with a gray threaded plastic bolt that tightens onto the glass panel for a secure fit.
FEATURES
Shiny Chrome Finish
Use to join glass panels together
For use with 3/16" thick glass panels