Decorative Pink Thank You Embellishment
SKU: 15807
---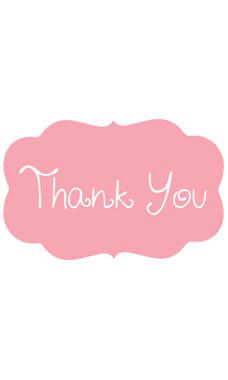 $5.00
Features:
4 3/4"W x 2 3/8"H
Pink with White Thank You
Peel and Stick to Bags
Pack of 25
In Stock and Ready to Ship
Made of thick cardstock.  A padded sticker adheres to the bag and the embellishment appears raised from the bag to create a custom look.  Available in 5 colors  and 3 styles these embellishments are sure to elevate your packaging to the next level.  Sold in packs of 25.
FEATURES
4 3/4"W x 2 3/8"H
Pink with White Thank You
Peel and Stick to Bags
Pack of 25