Small Red Glamour Bubble Mailers
SKU: 96505
---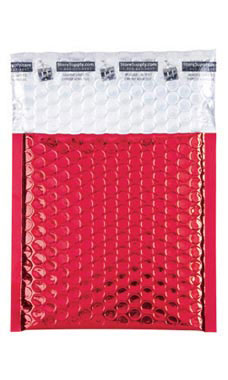 $30.45
Features:
Dimensions 7"W x 6 3/4"H
Shiny Red Color
Adhesive Seal Closure
Pack of 72
In Stock and Ready to Ship
The Small Red Glamour Bubble Mailers are a stylish way to ship merchandise to your customers. This size is great for jewelry, cosmetics, and any other small merchandise. These mailers are 7"W x 6 3/4"H and are a luxurious red color with an adhesive seal closure.
FEATURES
Dimensions 7"W x 6 3/4"H
Shiny Red Color
Adhesive Seal Closure
Pack of 72