Boutique Ivory Fleur De Lis Finial for Dressmaker Forms
SKU: 70244
---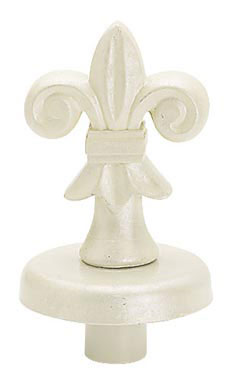 $3.41
Features:
Translucent opal, ivory finish
Fleur De Lis shape
Easily interchangeable
Fits on any SSW dress form
In Stock and Ready to Ship
Dress up your dress forms and racks with these beautiful Fleur De Lis finials! The opal shimmer and pearlized ivory finish gives your dress forms and your apparel just the right amount of pop.  Made to match our Ivory Clothing Rack Collection, your finials are sure to match the ivory racks you already have perfectly. These dress form finials also pop right onto the foam neck of your dress form and can be easily interchanged.
FEATURES
Translucent opal, ivory finish
Fleur De Lis shape
Easily interchangeable
Fits on any SSW dress form