Exotic Brick Self-Adhesive Necklace Foldovers
SKU: 55288
---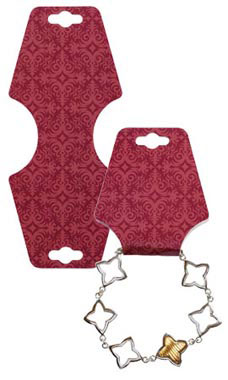 $5.10
Features:
Dimensions 2-1/4"W x 5-1/4"H
Exotic Brick Design
Self-Adhesive
Pack of 50
In Stock and Ready to Ship
Use these convenient Exotic Brick Self-Adhesive Necklace Fold-Overs for scarves, necklaces, hair ties, and a variety of other merchandise. Simply insert the item, fold over the card, and seal. Hang on peg hooks, rack, or counter stands.
FEATURES
Dimensions 2-1/4"W x 5-1/4"H
Exotic Brick Design
Self-Adhesive
Pack of 50